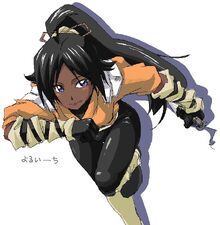 Lucina is a human fighter from Japan, daughter of Queen Ino and King Minato. She is chosen one of female fighters, Also she is graduated from Ninja Academy. Lucina lives alone with her aunty, Azula.
She is born after death of her father, Lucina can go to find her family spirits before she becomes a queen.
Ad blocker interference detected!
Wikia is a free-to-use site that makes money from advertising. We have a modified experience for viewers using ad blockers

Wikia is not accessible if you've made further modifications. Remove the custom ad blocker rule(s) and the page will load as expected.